Aldustria Ltd was established in 2020 to procure, deliver and operate battery energy storage facilities in the UK.
Aldustria is a full end-to-end provider with the capability to deliver each sequence in the process of procuring and delivering a battery storage facility. It is operated and resourced by a management team with expertise in energy, property, engineering, construction and policy formation, together with a trusted network of external partners. Together, we work closely with landowners, local authorities, businesses and energy distributors to optimise the potential of each project for the benefit of the national and local energy network, consumers, our investors and the planet.
Management Team
Lord Teverson
Chairman
The former Chair of the House of Lords' EU Energy & Environment Select Committee, Robin is currently a Trustee holding the 'Green Share' in the privatised Green Investment Bank, President of the Major Energy Users Council, and Chair of Cornwall & Isles of Scilly Local Nature Partnership. In addition to being an authoritative speaker on climate change and biodiversity, he is on the Board of think tank Policy Connect which focuses on sustainability issues.
Andrew Pegg
Chief Executive
Andrew is a Chartered Surveyor with more than 25 years' experience in property, investment and fund management. Since 2009, he has operated his successful Wessex group of companies in the development and land promotion sector; the businesses procure planning and deliver development across commercial and residential sectors in the South and South West.
Andrew Hoppe
Financial Director
Andrew is a Chartered Accountant with more than 35′ years experience in the construction industry. He is Group Financial Director and Chair of his family-owned group of businesses, which includes the £60m company Andrew Scott Ltd.
Ed Heynes
Planning Director
A Chartered Town Planner and Member of The Royal Town Planning Institute, Ed brings more than 30 years of planning knowledge and skill to Aldustria's projects. He has worked for both public and private sector clients with experience ranging from football stadia to commercial properties.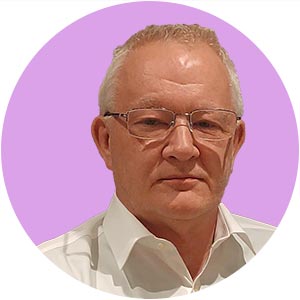 Stuart Salt
Commercial Director
A qualified Solicitor, England & Wales, Stuart has over 30 years' experience as a partner in a major international law firm, Linklaters, where he led the firm's Global Energy & Infrastructure Group and was consistently recognised as a market-leading practitioner in the energy sector. He has been involved in a large number of projects across the electricity supply chain, both in the UK and internationally. Stuart moved from private legal practice in late 2020 to focus on more direct participation in sustainable energy projects of high quality.
Technical Partners

Hydrock
Multi-disciplinary design and consultant engineers who handle the technical specification, battery connection and installation on Aldustria's projects. www.hydrock.com
Andrew Scott Ltd`
A £60m, 150-year old civil and building firm experienced in handling major infrastructure, construction and building contracts. The company is an approved framework contractor for Western Power Distribution. www.andrewscott.co.uk